This is my personal site I use to capture thoughts, share opinions, and talk about things I find interesting or useful. None of this will matter days, months, or years from now, and that is OK.
WTF is this all about?
I'm a software developer by trade, but now manage software teams and do some product development.
As a hobby I write, a lot. I used to crank out a ton of code in my free time, but now it's mostly just words. I do enjoy developing web apps, particularly with Rails or Meteor. I'm really into niche research, affiliate marketing, and search engine optimization (SEO).
Watching my sites get ranked by Google, then climb in the SERPs is a total rush.
I've built and sold a quite a few niche sites and info products, so that kind of makes me an expert in online marketing and SEO, because I've made money selling products that aren't about making money.
I have opinions on college, life, and also use this site as a personal journal now and then.
I'm getting a little older and pretty much over the "show up to the office every day" bullshit that my boss seems to enjoy.
My wife convinced me to buy a camper, and I discovered that I really like camping. I might start working from my camper one day.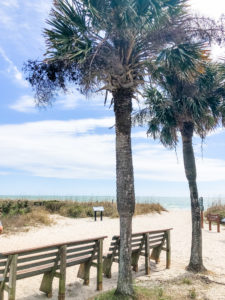 In fact that is a no shit daydream that I've been having more an more during this Spring 2020 Panicdemic: Hanging at Myrtle Beach State Park, sitting by a campfire, reading and posting on Twitter, and feeding myself and family with my killer search engine marketing skills.
Speaking of Twitter, I been in love with it since I first joined in 2010. Where else can you interact with so many awesome people, at the same time? Paul Graham recently tweeted some advice he gave to his 8 year old:
"If you do creative work, try to avoid situations where people with less ability than you can tell you what to do, or edit your work."
I think that's good advice to give to young people. Problem is, I have less ability than my kids and I'm just creating a nightmare for myself. What to do?
Anyway. Thanks for visiting my site. I hope you find something useful.