I've been around a while, sometimes it seems like I've lived several lifetimes already, but I'm sure a lot of people feel that way.
Life is an incredible journey for those that choose to live.
I served one enlistment in the U.S. Marine Corps after high school with the 10th Marines. 3x Expert Rifleman; Honor Graduate PLT 2200 Parris Island, S.C.; Honor Graduate U.S. Army Fire Direction Control Course 3-85.
I live with my wife, three kids, a dog, some cats, a parrot, and a chinchilla.
Life is busy, and it's awesome.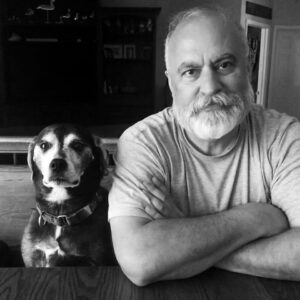 The day my third kid was born, my risk profile changed. I started doing things like working every damn day, got a job with benefits, started drinking (less), and sold my motorcycle.
I drive a Ford F350 Super Duty because I frequently pull a giant camper to different locations around the United States.
I carry a pocket knife and like to fish.
I like strength training and HIIT.
I don't judge books by their cover, but if they suck I will throw them away.
I can read through bullshit incredibly fast. It is a blessing and a curse.
I have worked with some of the largest brands in the world (Campbell Soup Company, Netscape/AOL/TimeWarner, FCC, Battelle) but prefer working with smaller companies.
As far as formal education, I've earned a B.S. and M.S. in Information Systems from Nova Southeastern University, and a Master of Engineering from the Stevens Institute of Technology
I'd love to connect with you.